Based on some of the comments on my last organizational post, I started thinking about how to organize printed freebies, and it occurred to me that a method I used for planning our wedding would work just as well for printed freebies.
Instead of being buried by an avalanche of wedding magazines and spending lots of time flipping through endless advertisements to find what I wanted, I started tearing out what I liked and filing it in a binder. (What was left over of the magazine I passed on or recycled). By using page protectors, tab dividers and a sturdy 3 ring binder, I was able to eliminate a lot of clutter and keep all my useful things in one place.
First things first -
gather up all the stuff you want to file
. You can do this with printed freebies, charts you haven't stitched yet, charts you've stitched, whatever. This method will work for all printed charts. Round it all up and go through what you've got. This is a good time to
weed out what you no longer want or need and duplicates.
Set those things aside to give away or sell, then
start categorizing
what's left in a way that makes sense to you. Do you want to sort by designer / publisher (Just Nan, Bent Creek, Little House Needleworks, etc.) or by theme (Christmas, Quaker, animals, baby, etc.) One set of labels will not work for everyone, so choose a system that works for you - you'll be more apt to follow it.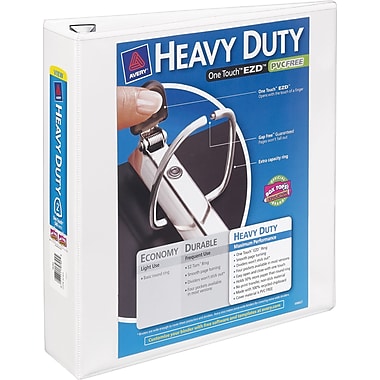 Once you've got things sorted out and categorized, you'll need supplies -
at least 1 large 3-ringbinder, page protector sheets and tabbed dividers
. How many binders, sheets and dividers you'll need depends on how many printed patterns you want to sort. I recommend getting a sturdy binder - any color or ring size will do - use your own judgement.
You may also want to use smaller binders and use one per designer. It's up to you and your storage space. However, you may want a binder with covers large enough to completely cover the page protectors and dividers when the binder is closed as it will help keep things neater. (I recommend taking a sample page protector with you when you go binder shopping).
I prefer top load page protectors as the charts and pages are less likely to fall out and are easier to access than side load page protectors. Check a warehouse club like Sams or Costco - they're usually cheaper there.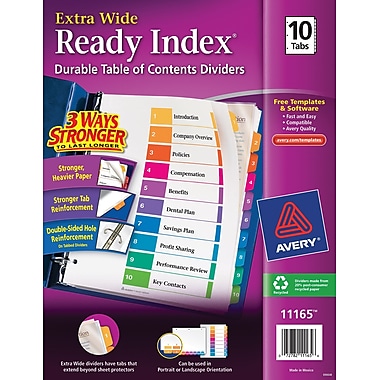 I also use extra wide tab dividers so I can still see the tabs once I put the sheets in between - remember that page protectors are wider than a regular sheet of paper, so regular tab dividers are going to be too small and the tabs won't stick out.
Put your printed freebies into the sleeves, making sure they're labeled appropriately with designer, website, etc., then file them according to catagories in the correct binders. You can also do this with your regular charts as well.
I usually use page protectors to keep my charts clean while I am stitching, and when I'm done, I file stitched charts in binders. Sometimes I stitch from an original chart, sometimes it's from a working copy (especially if the original chart is on cardstock or a stiffer paper). If my page protector is in bad shape by the time I am done, I file using a fresh protector.
I put any documentation in the page protector along with the chart - color cover sheets (I sometimes make notes on mine as to when and where I bought it, what I paid, when I stitched it, etc.). If I am filing a kit, I put in any left over threads that came with it (unless it's a threadpack like LHN, then those threads go into my regular stash.)